Investigative Journalists: The Muckrakers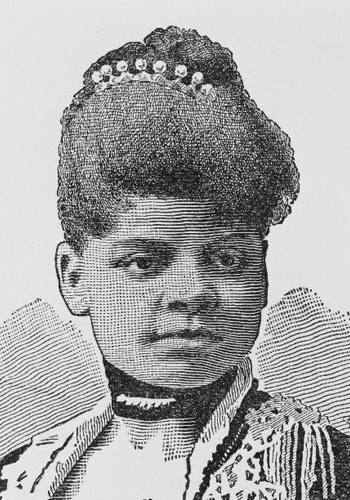 Jacob Riis's How the Other Half Lives documented the deplorable living conditions in New York City's slums in the 1880s. It was one of the foundational muckraking texts, exposing New York City's middle and upper classes to the problems of poverty.
Directions
Use the magnifier to take a close look at the article in Scribner's Magazine and answer the questions in the boxes below.
"How the Other Half Lives: Studies among the Tenements" by Jacob Riis. Scribner's Magazine, Dec. 1889. Library of Congress
---
---
Annotate this Image
Directions: Read the Wilmington Daily Commercial article and use the annotation tool to take notes based on the following questions:
According to the reporter, how does Jacob Riis embody the expression "I am my brother's keeper"?
How does Riis embrace participation in both civic and home life?
Download the notes to share with your class.
Source: "Lecture by Jacob Riis." Every Evening, Wilmington Daily Commercial. Wilmington, Del. Feb. 2, 1906. Library of Congress
---
Use the toggle button above to switch to Magnify Mode. Magnify mode will help you see finer detail in the image.
Switch back to Annotate Mode to create your annotations with click and drag.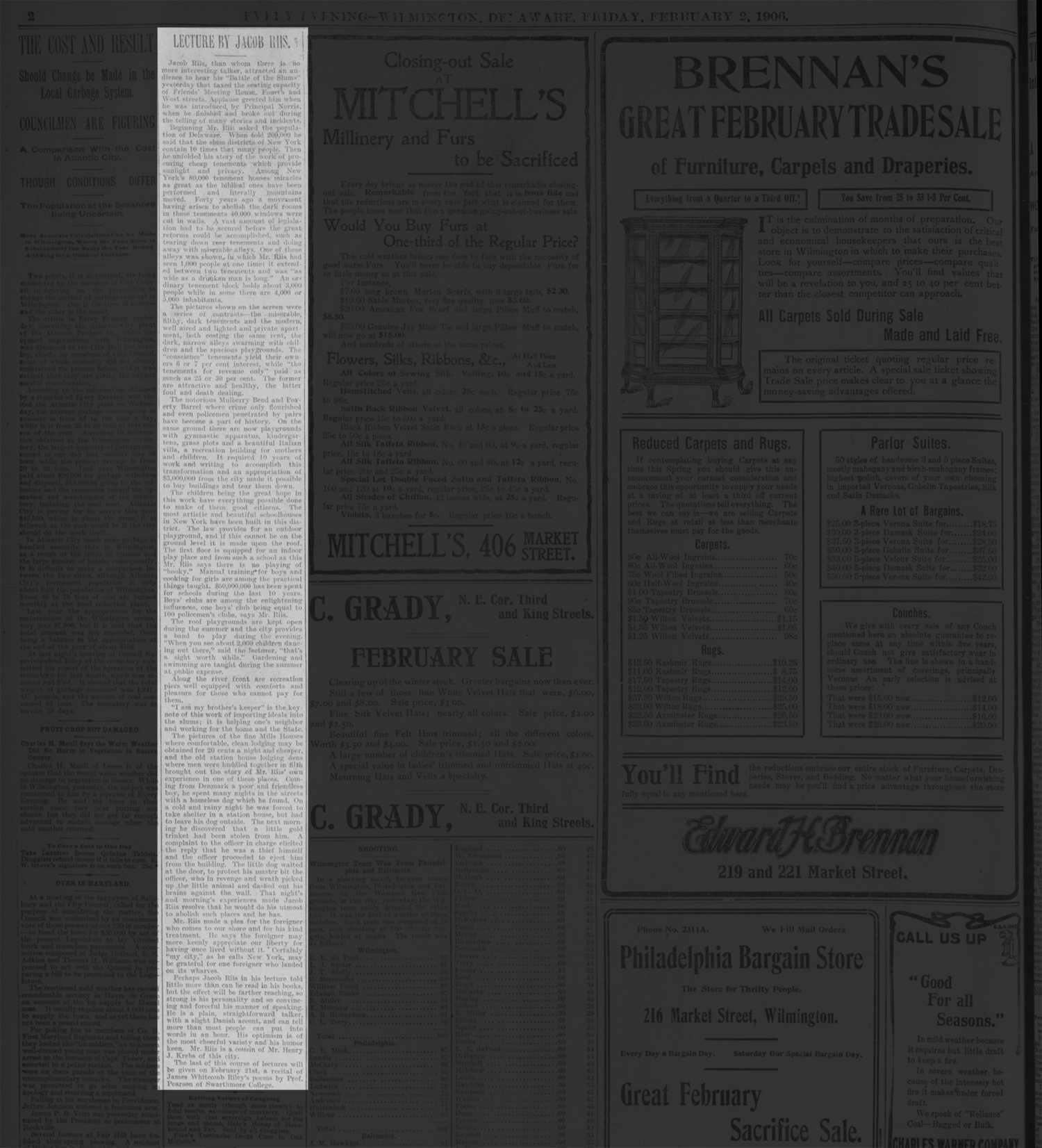 Your Annotations