Investigative Journalists: The Muckrakers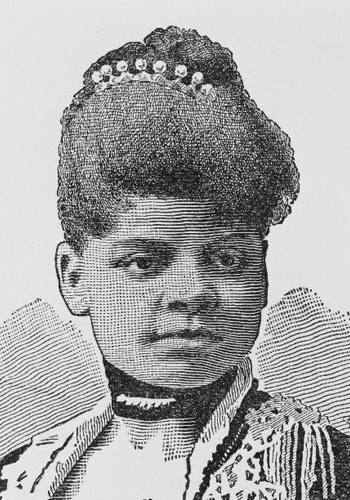 Lynching, or extrajudicial murder, was used by white individuals and communities to terrorize Black families and communities throughout the South and in parts of the North as well.
Ida B. Wells, who first became a journalist in Memphis, Tennessee, fought against lynching in the South by exposing the brutal horrors of the practice in Southern Horrors: Lynch Law in All Its Phases in 1892, and a year or two later in A Red Record, which included statistical analysis of lynchings since Reconstruction. These landmark studies pushed the boundaries of long-form on-the-ground reporting.
Wells's reports showed that lynchings were used primarily to terrorize Black communities, not to punish criminal behavior as defenders of the practice claimed. Wells gave speeches throughout the United States and abroad on her work and held prominent roles in various civil rights organizations, including as cofounder of the NAACP (National Association for the Advancement of Colored People).
Directions
Read the article "Ida B. Wells in Town" in the Topeka State Journal and answer the questions below. To read the full text of A Red Record: Lynchings in the United States, see the Library of Congress's copy here.
"Ida B. Wells in Town." The Topeka State Journal. Topeka, Kan., June 8, 1895. Library of Congress
---
---
Annotate this Image
The Appeal, a newspaper published in St. Paul, Minnesota, was one of the most successful Black newspapers of the late 19th and early 20th centuries. The page below features several stories about the Dyer Anti-Lynching Bill, which would have made lynching a federal crime, but it failed to pass the Senate in 1922.
Directions: Skim the headlines that focus on the Dyer Anti-Lynching Bill, using the magnifier to help you. Then use the annotation tool to take notes on the following questions:
What are your first impressions as you read the article? Explain.
What are some of the headlines on the rest of the page?
Choose one article to read. Whose voices are represented? What does the article state about the bill not passing?
Download the notes to share with your class.
Source: The Appeal. Saint Paul, Minn. Dec. 30, 1922. Library of Congress
---
Use the toggle button above to switch to Magnify Mode. Magnify mode will help you see finer detail in the image.
Switch back to Annotate Mode to create your annotations with click and drag.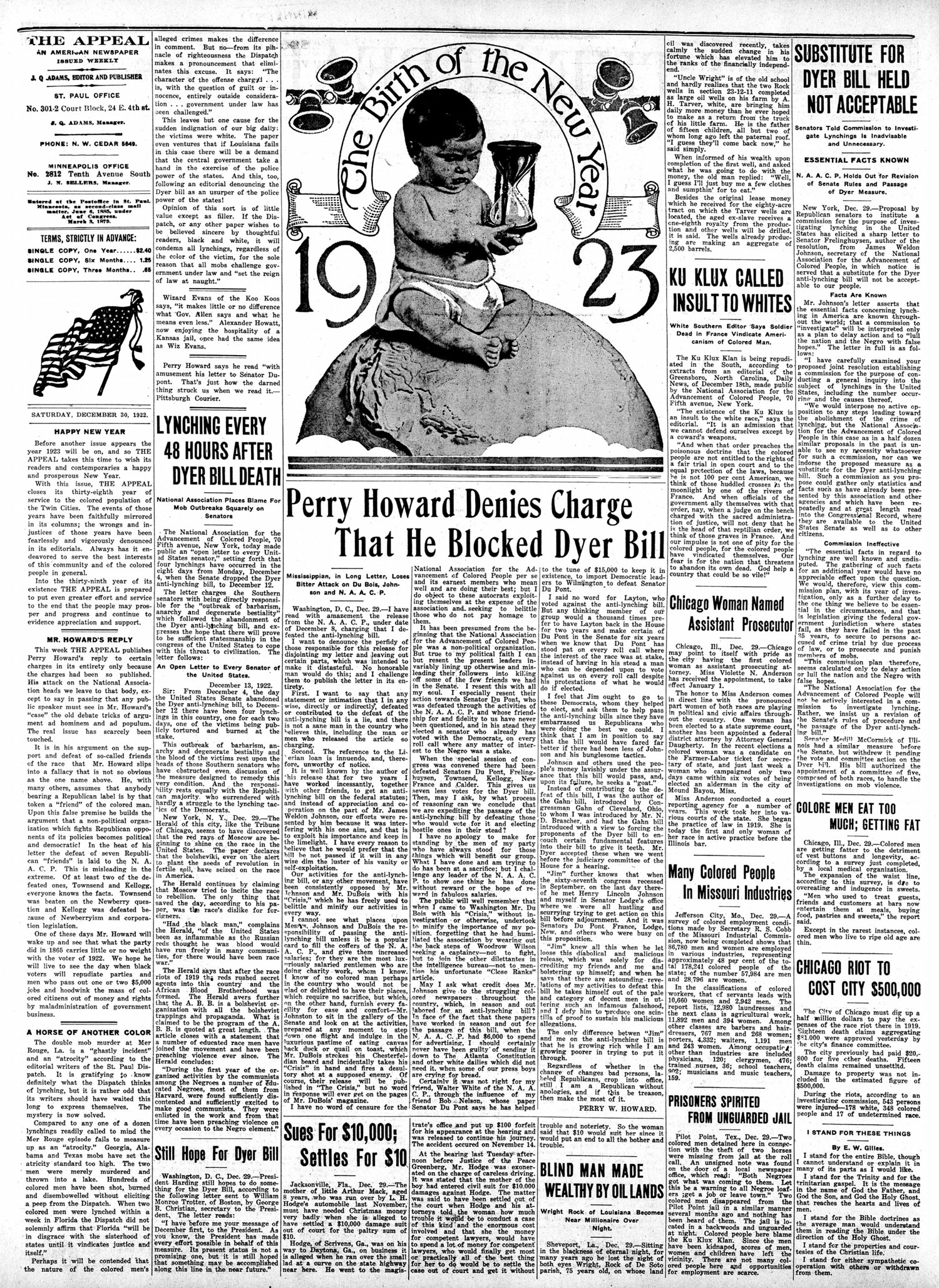 Your Annotations