In 1970, feminist activists took over the offices of Ladies' Home Journal, arguing that it only published stereoptypical articles on "women's issues" like housekeeping but didn't focus on the women's movement or equal rights. Two years later, seeing a void that needed to be filled, Gloria Steinem cofounded Ms. magazine and served as one of its editors and writers for fifteen years. Steinem rose to prominence as a public intellectual and began to speak internationally on issues of gender equality.
Directions
Watch the video and answer the questions in the boxes below.
---
---
Annotate this Image
Directions: Examine the 1972 preview issue of Ms. magazine, using the magnifier tool to help you. Then use the annotation tool to answer the following questions:
What objects is the woman holding? Why do you think the woman is depicted as the many-armed Hindu goddess Kali? (And do you think it's appropriate for a secular feminist American magazine to use an image from Hindu mythology to make its point? To learn more about Kali, read this Quartz article, "Kali Is the 3,000-Year-Old Feminist Icon We Need Today.")
What message do you think Ms.'s editors were trying to send with the image?
Ms. magazine was one of the first publications to put the issues of domestic violence and sexual harassment on its cover. What other topics are discussed in this issue? Why do you think these issues had largely been left out of "mainstream" media?
Do you think starting a news magazine to support a social movement could create change? How so? What would be a similar action today?
Download the notes to share with your class.
Source: Ms. magazine preview issue. Spring 1972. Photo provided courtesy of the Feminist Majority Foundation and may be used for educational purposes only.
---
Use the toggle button above to switch to Magnify Mode. Magnify mode will help you see finer detail in the image.
Switch back to Annotate Mode to create your annotations with click and drag.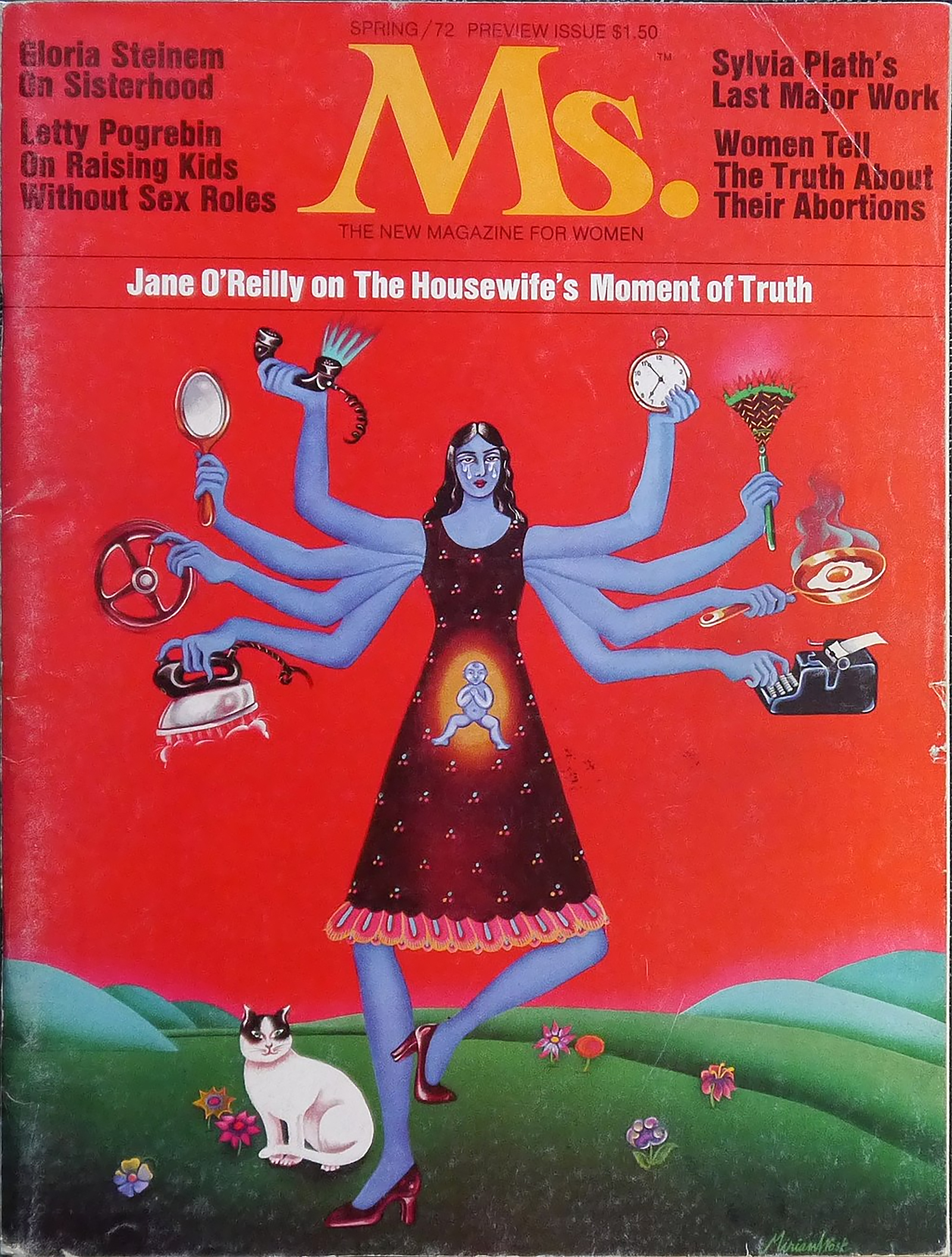 Your Annotations