Throughout history, political cartoons have often embraced satire as a way of dealing with serious topics, such as Watergate.
News and television cameras, perhaps related to the Senate Watergate hearings. By Joseph Papin. ca. 1973. Library of Congress
---
Watergate Political Cartoon
Directions
Take a look at different sections of the political cartoon one by one and answer the questions that accompany each section. At the end, you will see the completed cartoon.
Source: Library of Congress
---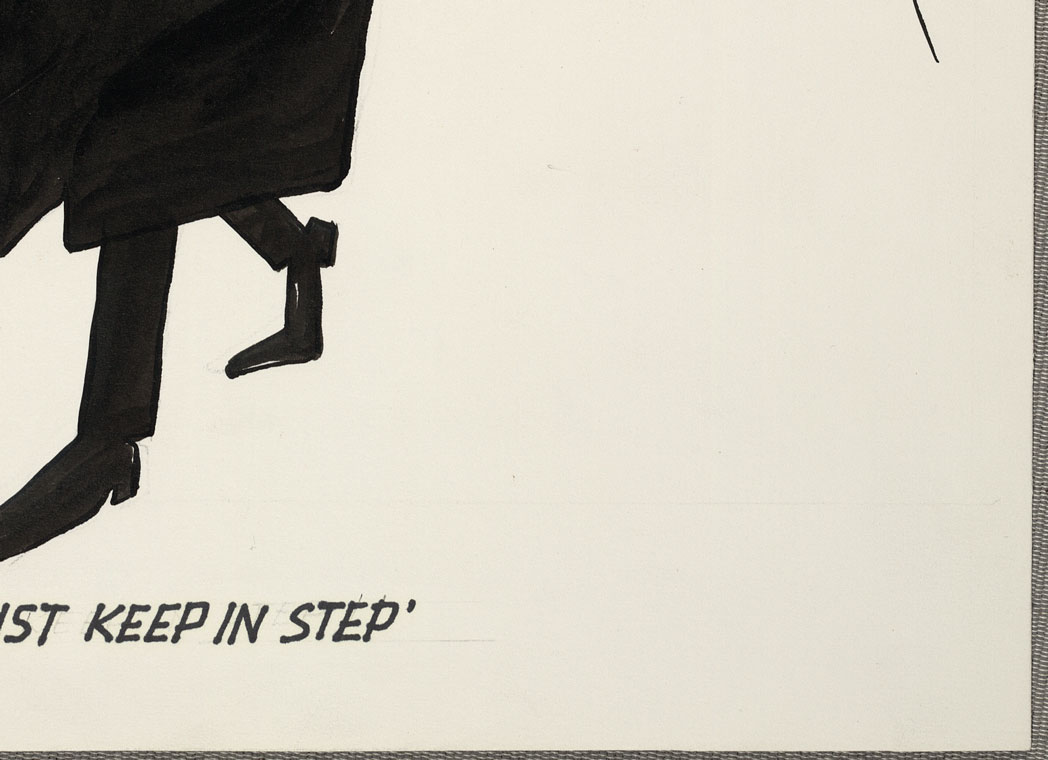 Cropped Image 1
Keeping the Watergate scandal in mind, who might have said "Keep in step"?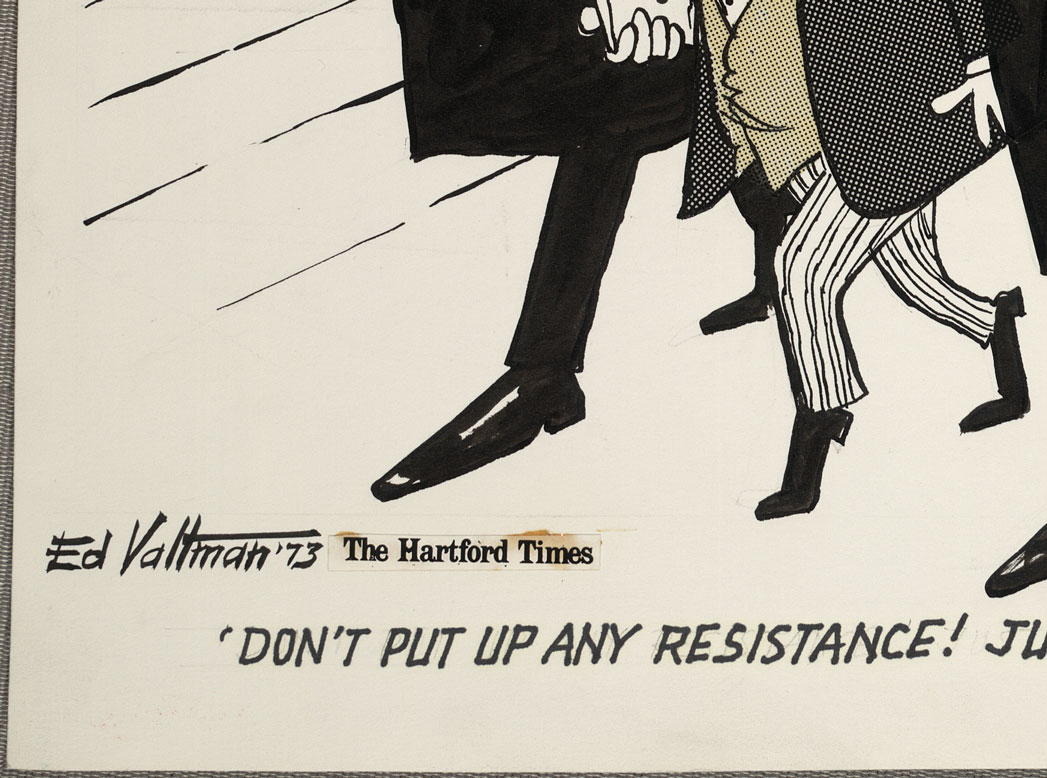 Cropped Image 2
Choose one: Who might have said, "Don't put up any resistance! Just keep in step." President Nixon, fellow Congressional Republicans or Congressional Democrats?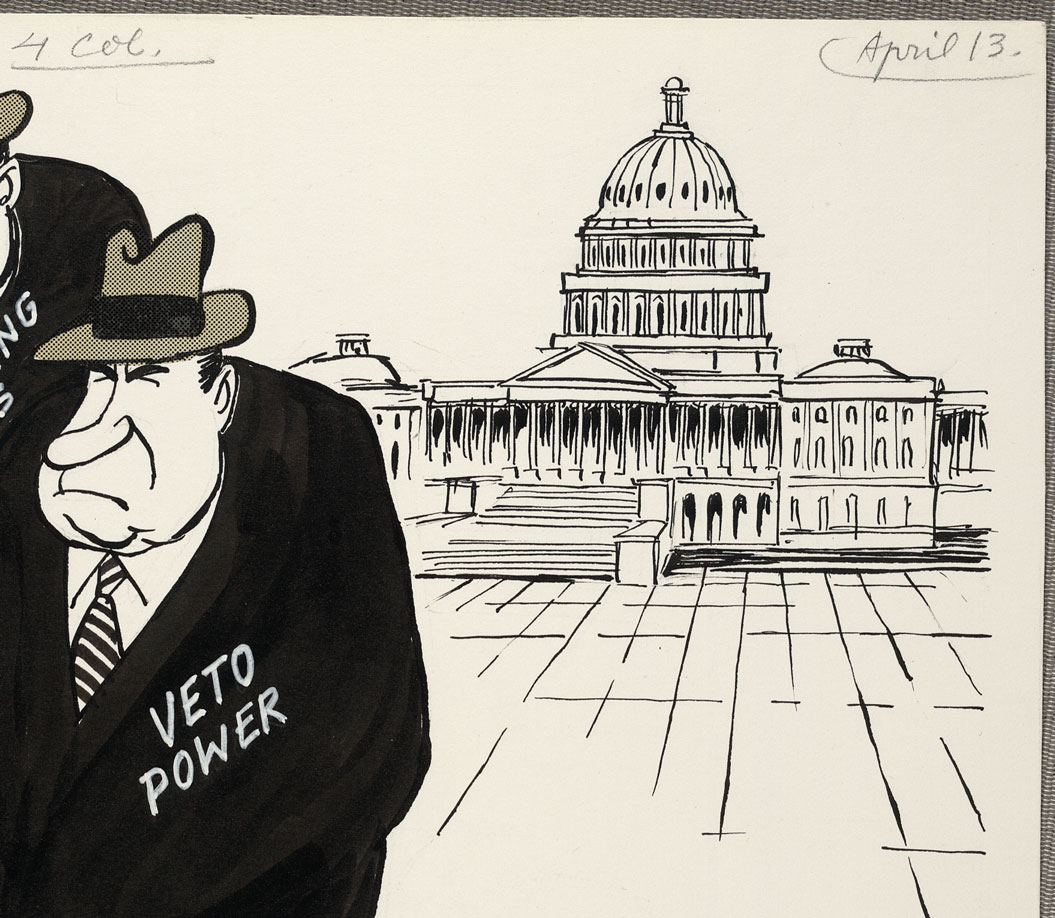 Cropped Image 3
The man has President Richard Nixon's features and a label of "Veto Power" on his jacket. What building is in the background? What other measures could a U.S. president take in order to wield his authority over Congress?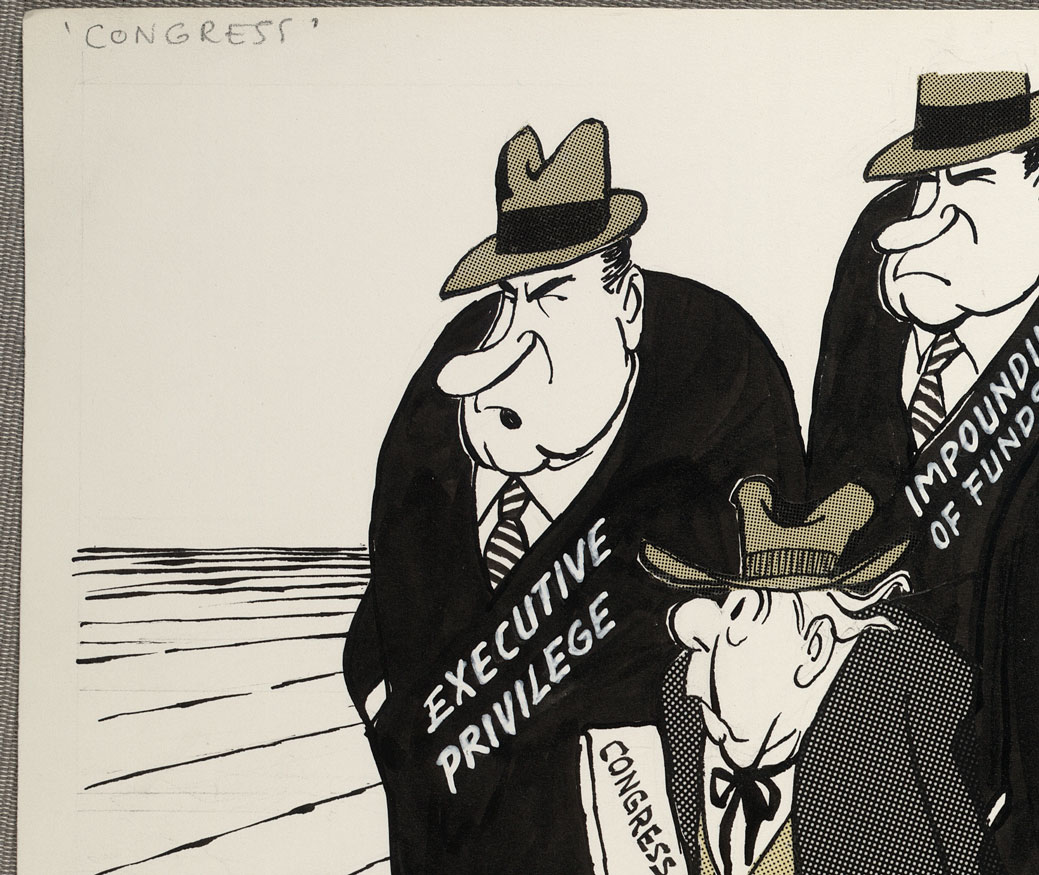 Cropped Image 4
What is the relationship between the Nixon-like men in black jackets and the man in the middle? How does the cartoonist convey Nixon's desire for power and authority?