Campaign for Women's Suffrage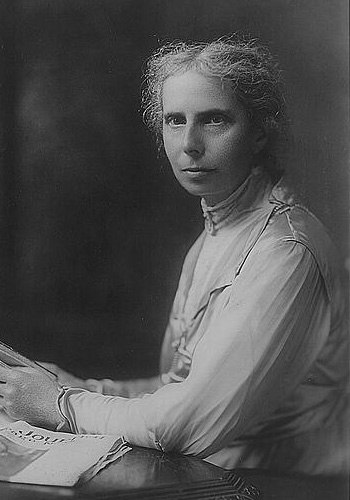 In the mid-nineteenth century, men and women working in the abolitionist movement began to join the fight for women's rights. On July 19, 1848, the first woman's rights convention was held in Seneca Falls, New York. The Declaration of Sentiments, along with a list of resolutions, were debated, with the most contentious issue being a woman's right to vote. Frederick Douglass, the only African American in attendance, argued for its inclusion. One hundred of the three hundred mostly women in attendance signed the document, with the resolution remaining.
Directions
Take a look at the resolutions that were passed from the Seneca Falls Convention, using the magnifier to help you, and answer the questions below.
---
---
Annotate this Image
Directions: Read Frederick Douglass's article, which appeared in his newspaper the North Star. Utilize the magnifier to help you. Then use the annotation tool to take notes on the following questions:
How does Douglass describe the Seneca Falls Convention? How about the caliber of speakers present?
How does Douglass discuss the issue of slavery and racism in the context of a woman's right to vote?
How would you describe Douglass's tone and style of writing?
Focus on one section that you found particularly interesting. What questions would you ask Douglass about it?
Why do you think Douglass published this article?
Download the notes to share with your class.
Source: "The Rights of Women." The North Star. Rochester, New York. July 28, 1848. Library of Congress
---
Use the toggle button above to switch to Magnify Mode. Magnify mode will help you see finer detail in the image.
Switch back to Annotate Mode to create your annotations with click and drag.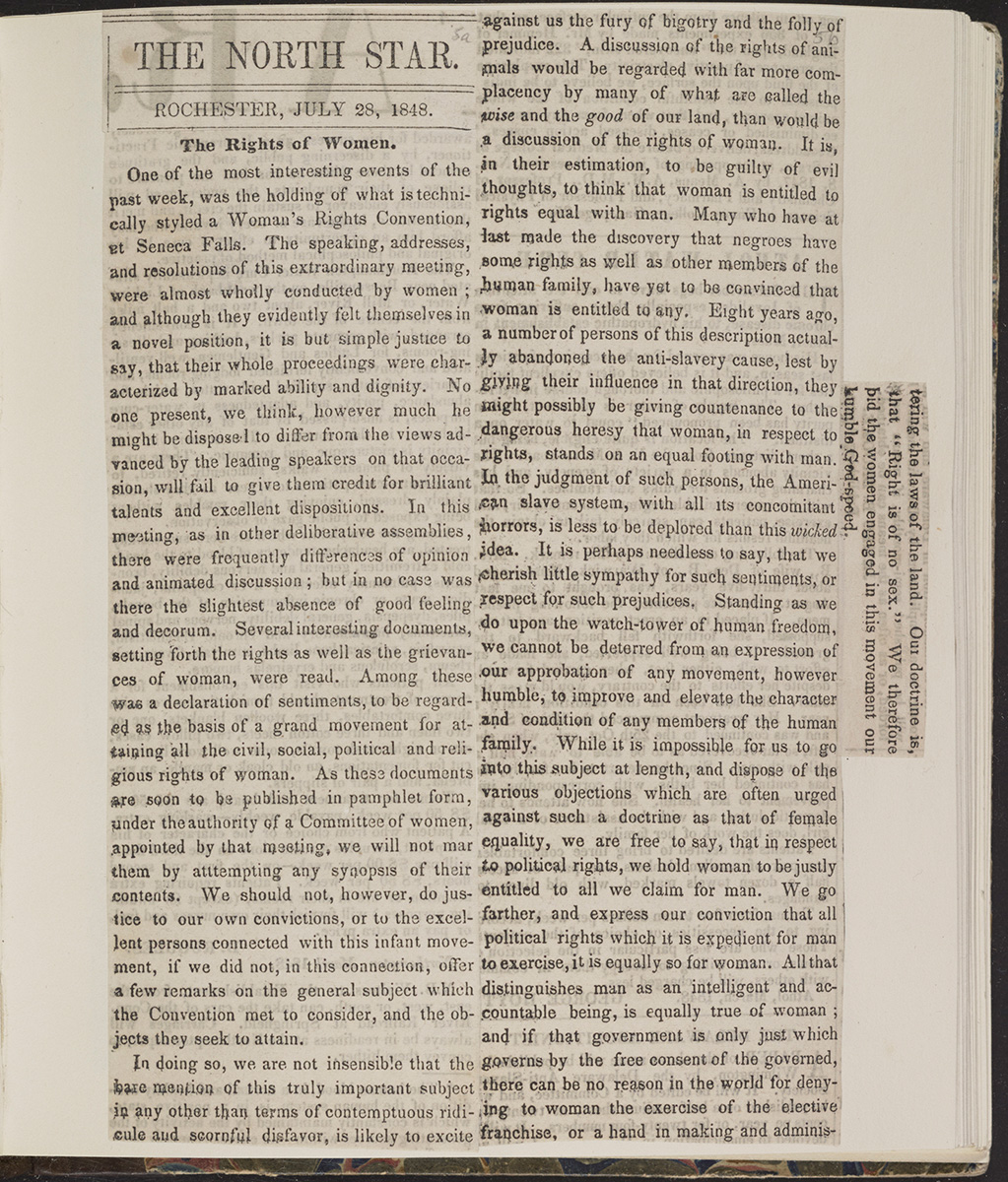 Your Annotations