The Civil War through the Journalist's Lens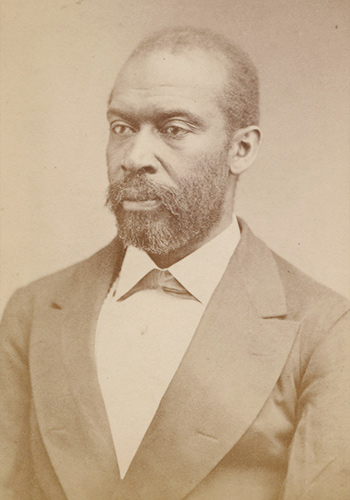 In 1864, three young Quaker women started the Waterford News, a pro-Union newspaper located in their hometown inside Confederate lines, in order to lift the troops' spirits and to let readers know that not all Southerners supported the rebels.
Directions
Use the magnifier to answer the following questions about the editorial (a newspaper article written by an editor that provides an opinion on an issue) in the Waterford News.
---
---
Annotate this Image
Directions: Read the front page of the Waterford News below, utilizing the magnifier to help you. Then use the annotation tool to take notes on the following questions:
Why do you think the three women started the Waterford News?
Point to a specific example in the paper in which the editors were taking a risk in publishing the paper.
Whose voices were represented in the paper? Not represented?
What section interests you the most and why?
Download the notes to share with your class.
Source: First issue of the Waterford News, a Union newspaper published in Confederate Virginia in 1864–1865. Photo courtesy of Waterford Foundation Archives and Local History Collection for educational purposes only.
---
Use the toggle button above to switch to Magnify Mode. Magnify mode will help you see finer detail in the image.
Switch back to Annotate Mode to create your annotations with click and drag.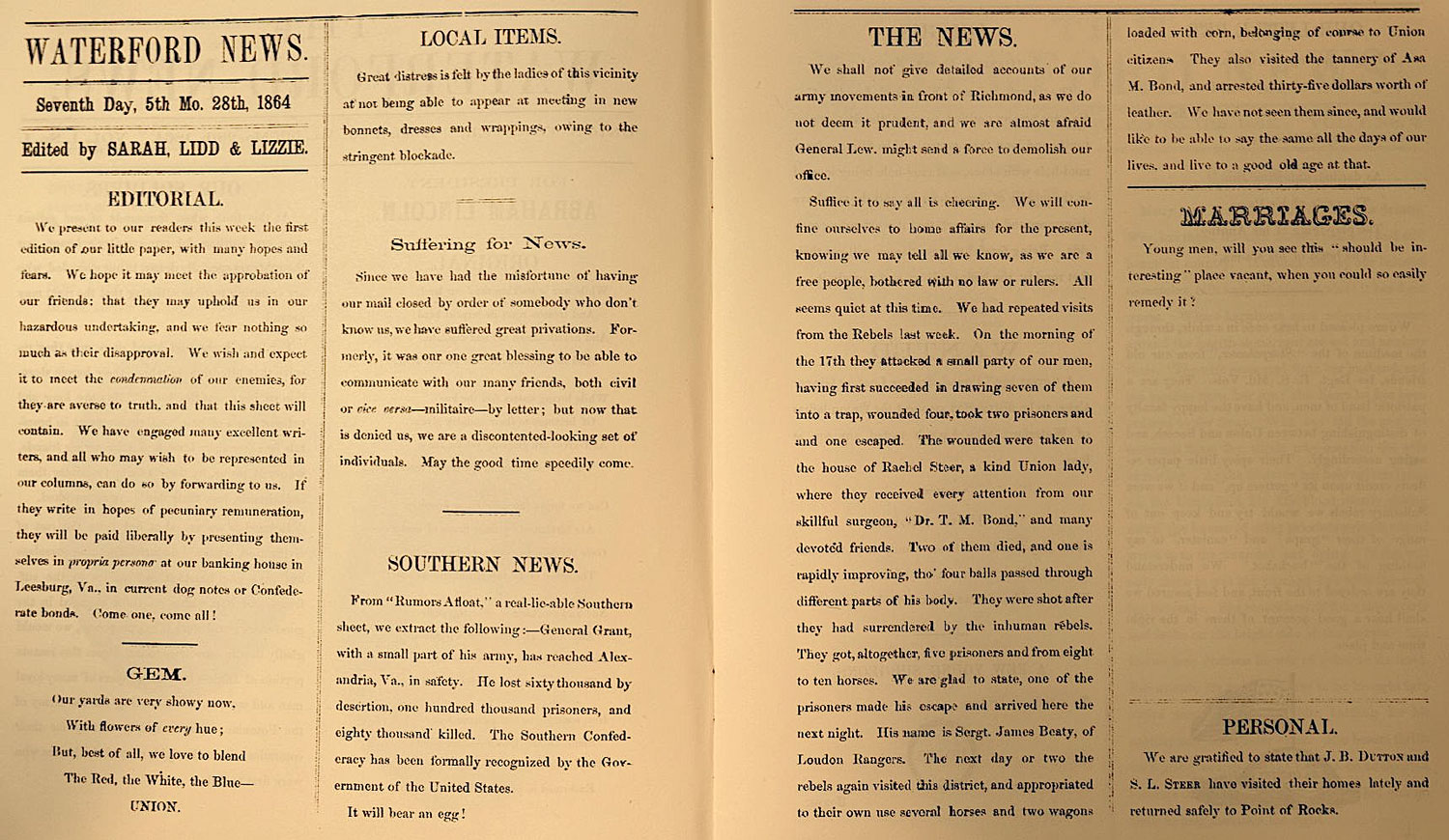 Your Annotations